Harry Van Gorkum for HomeGoods
There's no place like home.
When Susan Kelechi Watson found a space in Los Angeles, the actress was thrilled to be closer to work while filming This Is Us.
There was just one problem: She needed some help in the décor department. Time to call in some experts.
With help from HomeGoods and their style expert Mike Harrison, Susan was able to put some "TLC in my West Coast crib." The results are nothing short of impressive.
"I wanted to bring a vibrancy but also a sense of peace," Susan explained to E! News exclusively. "I wanted a place where I felt energized but also felt like when I close the door, it's my own little oasis."
From the living room to the dining room, Susan's house has become a space the actress totally wants to share. And while schedules haven't allowed Susan to have her This Is Us co-stars over just yet, they are always welcome.
"I'm sure they will," she explained to us. "I plan to have them over but honestly, they did this gorgeous renovation and I had to leave three days later."
Fans of the NBC series may also be able to spot some similarities between Susan's house and her TV home.
"One of the things I wanted to incorporate from Beth and Randall's house is the drapes," she shared. "I never really had curtains or drapes before…But I was able to do that in all the rooms." Without further ado, take a look at some of the before-and-after transformations in our gallery below.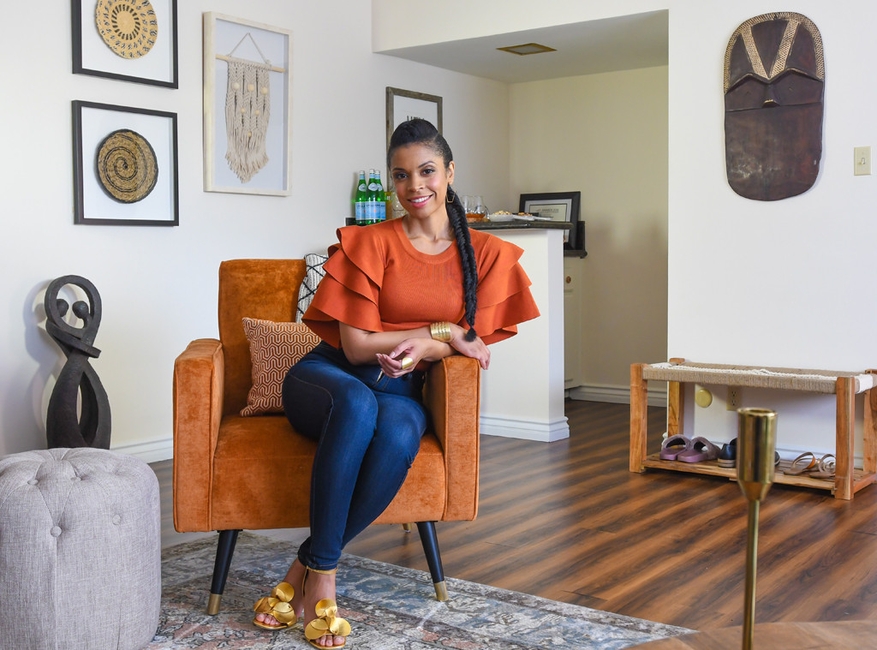 Harry Van Gorkum for HomeGoods
Susan Kelechi Watson's Home

When the This Is Us star purchased a home in Los Angeles, she called in HomeGoods for help on furniture, décor and more. Take a look at the before-and-after transformations inside her home.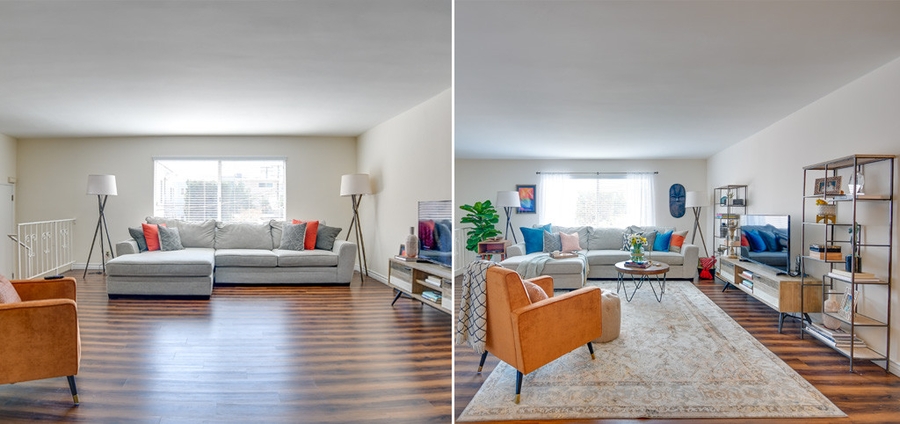 Harry Van Gorkum for HomeGoods
Living Room

For about $1,000, Susan was able to purchase a coffee table, side table, rug, shelving pieces and more to transform the space. Look closely and you may even spot her SAG Award for This Is Us.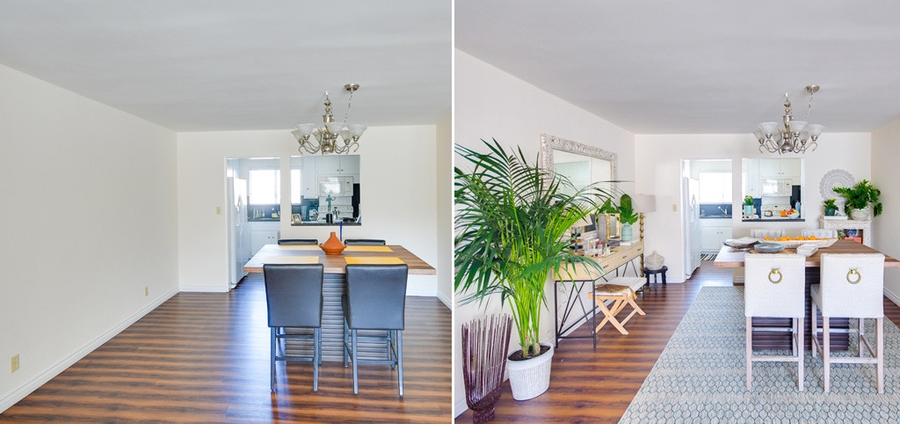 Harry Van Gorkum for HomeGoods
Dining Room

Where does one begin with renovating a house? "Start with what you really want and love," she shared. "Even if it's just color and then just go walk through the stores of HomeGoods and see how you get inspired."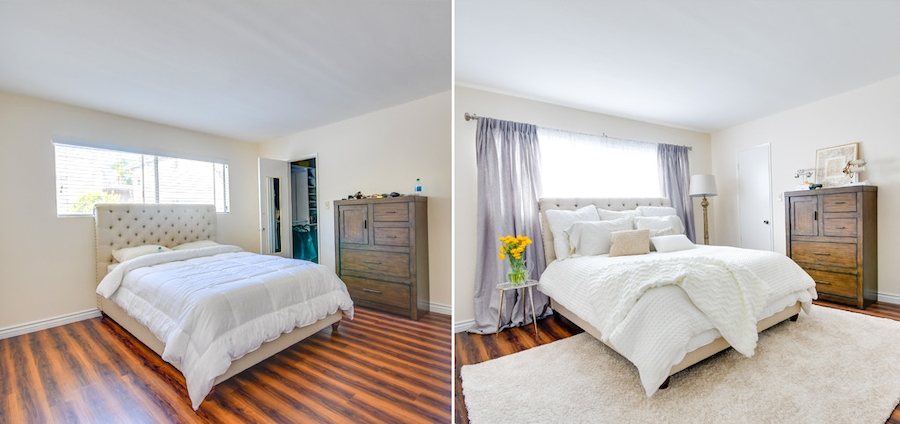 Harry Van Gorkum for HomeGoods
Master Bedroom

"The master bedroom is the bomb. It is exactly what I wanted. It's beautiful," Susan shared with E! News. "I wanted everything in cream or white. I found the softest carpet I may have ever felt in HomeGoods. It was like treasure."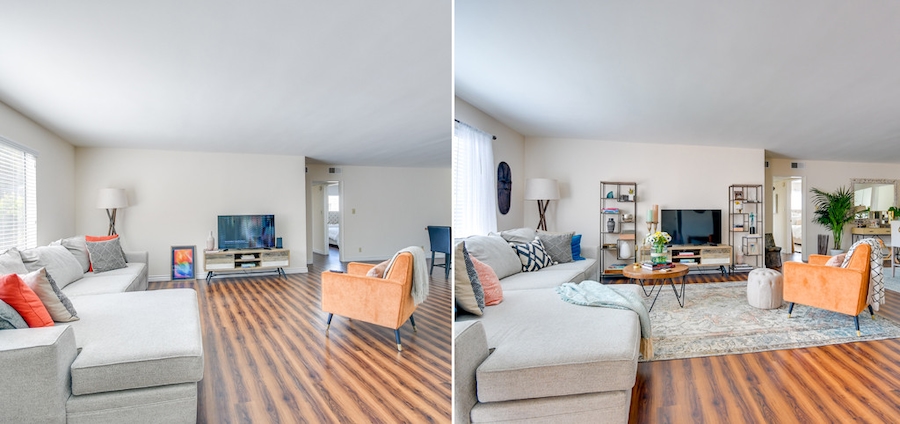 Harry Van Gorkum for HomeGoods
Living Room

"You should feel comfortable splurging on a good sofa," Susan explained to us. "HomeGoods has beautiful furniture. I got some really gorgeous chairs that feel so sturdy and firm. You can tell it's beautiful quality that's going to last and that's important to me."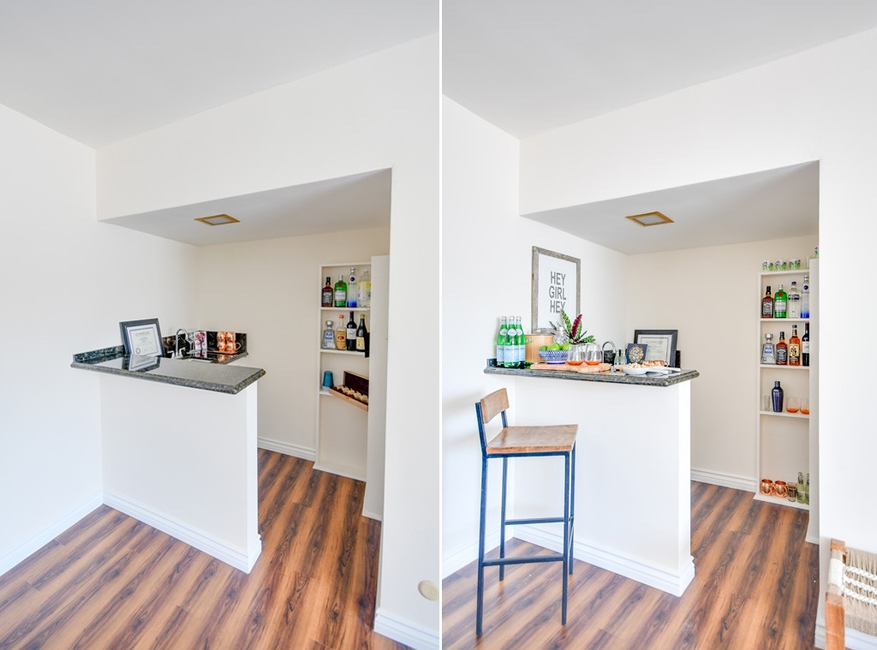 Harry Van Gorkum for HomeGoods
Wet Bar

Whether it's family or close friends, Susan wants to be ready to entertain. Lucky for guests, this section of the home is sure to quench one's thirst. 
For those who are completely overwhelmed with the process of renovating their home, Susan has some advice. 
"Think of it as a treasure hunt. See what lights you up on the inside. That's how I did it," she shared while looking back on her shopping days. "It changes it from this overwhelming task to something more fun and a little expression of yourself." 
The This Is Us season finale airs Tuesday night at 9 p.m. only on NBC. 
Don't miss E! News every weekday at 7 and 11 p.m.